Event Calendar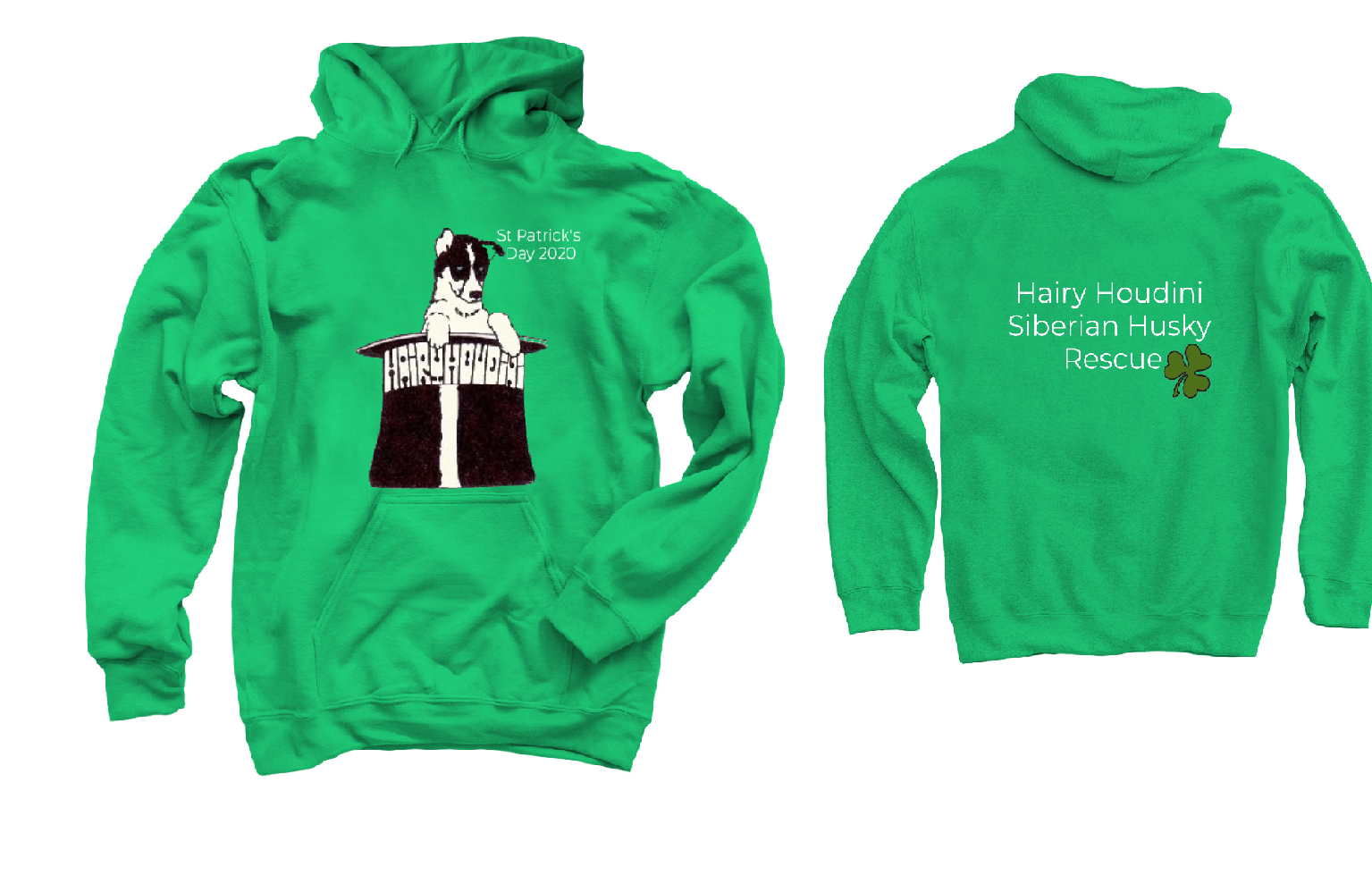 Who's ready for the St. Patrick's Day Parade?
Hairy Houdini Siberian Husky Rescue will be walking in the Detroit Corktown Parade again this year. This event is always fun for us humans and our dogs. Husky, Husky Mixes, Malamutes, and honorary huskies (non huskies that are brothers/sisters of huskies) are welcome.
Images on hoodie will be in all white.